Main content starts here, tab to start navigating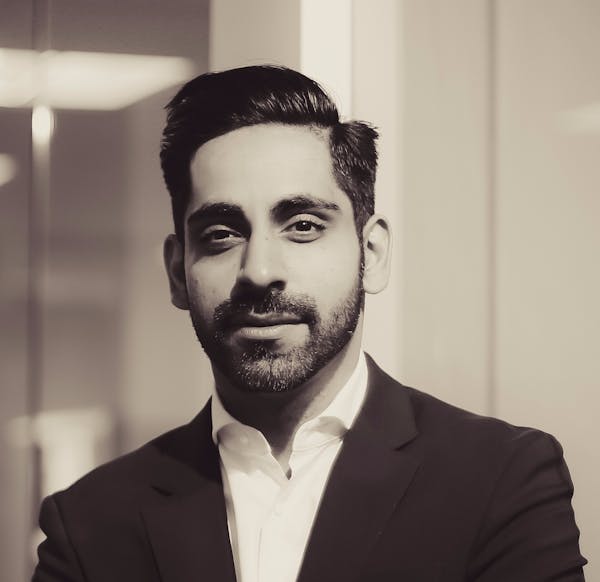 Imraan Ahmed
Partner
Imraan Ahmed is a General Partner of Armory Square, having joined the fund in 2018, and serves on the Firm's Investment Committee. Mr. Ahmed has more than 15 years of experience as an operator, advisor and investor in New York, Silicon Valley and emerging Tier II/III regions. He is passionate about empowering early stage entrepreneurs disrupting traditional industries, advancing fundamental societal issues and unleashing our human potential through technology. Mr. Ahmed is particularly interested in technology enabled healthcare transformation and leads the firm's investing efforts in the sector.
Previously, Mr. Ahmed was a Principal with Radius Ventures. Since inception, the firm has invested ~$200 million in over 40 healthcare companies across three funds. In his role at Radius, Mr. Ahmed focused on leading the firm's healthcare technology investing and portfolio management efforts. He worked with several Radius portfolio companies including Aethon (acquired by ST Engineering), Healthsense (acquired by Great Call), Management Health Solutions, Tabula Rasa Healthcare (NASDAQ: TRHC) and Tactile Medical (NASDAQ: TCMD).
In addition, Mr. Ahmed is a co-founder of Touch of Gray and KF20 Capital. These angel syndicates focus on investing in technology enabled seed, early commercial and expansion stage companies across a variety of sectors. Representative investments include ACV Auctions, Explorer Surgical, HENRY the Dentist, Maven Clinic, OMNY and Simile / DepthKit.
Prior to entering the venture capital industry, Mr. Ahmed's career spanned a diverse range of entrepreneurial, investing and advisory roles. He was the Co-Founder of Atlantis Health System, initially conceived to modernize and de-fragment the home healthcare industry. He also served as an investor with New Heritage Capital, a Boston based private equity fund that focuses on investing in high growth, family and founder owned businesses. Mr. Ahmed began his career in investment banking, initially with KPMG Corporate Finance and then Merrill Lynch, where he focused on executing M&A for healthcare, technology and media companies.
Mr. Ahmed holds a BS in Finance from The University of Maryland, College Park where he was a QUEST Honors Program Fellow and an MBA from Columbia Business School. In addition, he is a Kauffman Fellow and serves as Co - Chair of the organization's NY Chapter.