Main content starts here, tab to start navigating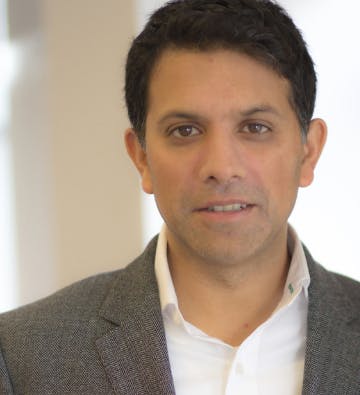 Somak Chattopadhyay
Managing Partner
Somak Chattopadhyay founded Armory Square in 2014 and serves on the Firm's Investment Committee. Mr. Chattopadhyay has been operating, advising or investing in technology companies in New York since 1999. Most recently, he was a Partner at Tribeca Venture Partners, an early stage venture fund in NYC. Somak was responsible for sourcing, leading, or managing numerous investments across TVP's two funds before launching Armory Square Ventures in 2014.
Prior thereto, Somak sourced and evaluated investments across the Mid-Atlantic for Edison Ventures, an expansion stage fund focused on software companies in the Mid-Atlantic region. At Edison, Somak launched the NYC office and also worked with M5 Networks, a VoIP software company that was acquired by ShoreTel in 2012.
Before entering the venture capital industry, he held senior marketing and business development roles at Medtower, a pharmaceutical IT software company, and DealTime, a comparison shopping company that was later acquired by eBay. He started his career by working at Broadview International (now Jefferies) and previously served as a director of the Software & Information Industry Association.
Investment Areas of Interest
Software-as-a-Service, Markeplaces, E-commerce, Mobile, Content, Tech-enabled services
Education
MIT | BS, Mechanical Engineering
Columbia Business School | MBA
Personal Interests
Travel, hiking, music, wine, yoga, spending time with friends and family
Favorite Spots
Krebs | Skaneateles, NY
Dinosaur BBQ | Rochester, NY
Heights Cafe & Grill | Ithaca, NY
Century Grill | Buffalo, NY
Tamarind | New York, NY
Brooklyn Roasting Company | Brooklyn, NY
Lemongrass Grill| Syracuse, NY
The Cellar | Corning, NY